Termite Treatment
Termite Treatment in Heber Springs & Batesville, AR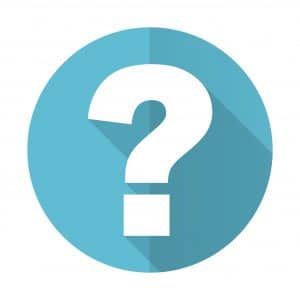 Did you know…
That more than 600,000 U.S. homes suffer from termite damage – totaling more than $5 billion annually?
This is more than the damage caused by all fires, earthquakes, and most natural disasters combined. More than 2 million homes require termite treatment each year. Homeowners insurance can help recover losses from fires, floods, and earthquakes, but it is almost impossible to get insurance against termites. (www.npmapestworld.com)
---
Termites can cause serious damage to your home or commercial property. While people worry about fire or storm damaging their home or business, data reveals that damage caused by termites is far more likely to occur! Termites may not create damage as suddenly or violently as a storm or fire, yet over time, they can create the need for major structural repairs. Calling Hopper Termite and Pest Management is your first line of defense to protect your biggest investments. By calling Hopper you can be assured that a through professional inspection will be completed on your property, and recommendations and a treatment program will be developed to rid and/or protect your property from termites and the damage they cause.
Our termite treatment plans come with a one year guarantee! After a year, if you wish to continue your termite protection you can, with one simple annual fee! Give us a call today for your free estimate!
---
What Attracts Termites to My Property?
Almost every structure is a potential home for termites, since what they need most is wood and moisture. Even when a property is stone or brick, wood can be found in the structural supports. Anything that comes into contact with the soil is a potential entry point for termites – including outdoor fences. Foundation cracks, plumbing/roofing leaks, faulty downspouts& gutters, ground sloping toward the foundation, insufficient ventilation, rigid foam insulation, firewood, wooden steps, decks, landscaping timbers: all can encourage termite colonization. Termites build mud tubes which they use as a highway between the ground and your home or business.
---
How Will Hopper Treat My Termite Problem?
First, a licensed and certified inspector will conduct a thorough inspection of your property. After a thorough evaluation of your property, we will recommend a treatment plan tailored to your situation, your home or business's construction, where it is situated and the degree of infestation.
At Hopper our professional technicians are trained in the latest treatment techniques and use the most up to date equipment and environmentally responsible materials, such as Termidor®, and Premise® to solve your problem.
---
How Does Treatment Protect Your Home or Business From Termites?
After Termidor or Premise is applied, termites that contact it transfer it to every other termite they in turn contact in a unique process called the "Transfer Effect." And because Termidor and Premise are engineered to be slow-acting, termites have ample time to spread it throughout their entire termite population. This material eliminates the colony in 3 months or less – 2 to 6 times faster than the best bait systems. We may also use other materials that are equally effective.
---
Termite Services:
Termite Treatment Plan
Hopper Termite and Pest Management's Termite Protection Plan protects your home or business from subterranean termites and termite damage. We will treat your home with liquid barrier treatment or install termite detection and baiting system; according to all Federal, State and Company regulations and procedures. After this initial service, we will provide a warranty against termite infestation and, in most cases, against any damage caused by termites thereafter. This warranty is then renewable annually. A trained technician will thoroughly inspect your home for termites each year while covered under our Termite Protection Plan. If you are building a new home or other structure, Hopper Termite and Pest Management will do a termite pre-treatment as the building is being constructed. This is the easiest and most effective way to protect a building against termites. (Some types of construction do not qualify. Please call if you have questions.)
---
Real Estate Transactions
Selling or buying a new home? At Hopper Termite and Pest Management we provide all the necessary documents for your real estate closing. Clearance letters, Reinstatements, soil treatment certificates, and Transfers. All our real estate services come with a one year termite contract and guarantee. Prices may vary depending on property Type, Size and Accessibility. Call us today for your free estimate! Please have your real estate agent call two weeks prior to closing to allow for proper inspection and preparation of documents.
---
Pre-treats
Are you building a new home or remodeling your current one? Hopper Termite and Pest Management can provide you with a "pre-treat" which is a liquid pre-treatment of your structure. Protect your new investment from the very beginning, pre-treating your structure will protect the earth under your foundation, when a foundation settles, shrinks, or cracks after several years, termites may enter your residence through these methods. So, get a step ahead of these pests and pretreat your home today!